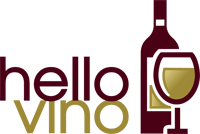 I'd like to apologize in advance for this lengthy blog entry - I'm incredibly excited and was inspired to write this account of what it has been like to work on HelloVino.com for the last six months.  The launch of this service has affected me on several levels, and I'd like to share that with anybody who may be interested.
My Family and Friends Rock. Period.
First off, I'd like to offer my sincere appreciation and thanks to my family and friends, whose support has been unconditional and incredibly inspiring.  My wife, Karena, has held back from voicing any displeasure she may have felt during my all-nighters and late nights in the office.  Additionally, her advice has proven to be, and continues to be, incredibly valuable.  My brother, Dave, and his wife, Jamie, generously opened up their home to us while we were traveling.  Other family members offered an amazing amount of encouragement, and in some cases, donated their time on nights and weekends to help us in any way they could.  If they are reading this - THANK YOU!
I've also had the privilege of launching this site/service with two of the most dedicated people I have ever had the pleasure of working with.  My close friend and colleague, Jim McNamee, whose wife, Laura, also took part in the original ideas behind HelloVino.com, has gone above and beyond to ensure the site's number one goal was met - to provide a value to people by providing thorough and well-researched content.  In concert with Jim's tireless efforts, was Chris Mitchell's care and skill set to create a seamless and simple way for people to use the site and mobile Web service.  Chris never once complained about putting in extra time on nights and weekends, even with his wife, Cassie, and their two young children sometimes missing their Dad for dinner on several occasions.  I would never ask any of them to sacrifice as much as they have, and for that I am eternally grateful.
Support from Friends: A Startup's Most Valuable Currency
I'm writing this on a flight back to CA from this past weekend's Boston Wine Expo.  I was inspired to write this entry by the selfless donation of time, effort, and energy from the wonderful people who helped promote Hello Vino at the event.  The aforementioned Laura, along with her sister, Lisa, and brother-in-law, Doug, were absolutely awesome.  My father Rich, with my cousin Leo, also lent their talents to help showcase the site, while our friends Tina and Tom gave up their entire weekend to help us successfully launch at a notoriously huge event (consisting of over 15,000 wine consumers and industry professionals).  I wish I could more eloquently applaud their efforts in this post - these people are all truly incredible.
The People at the Event
As a startup, you are sort of endeared by people right off the bat, which is very, very cool.  I wish I could individually write or call each and every one of the people who offered their words of encouragement, best wishes, and appreciation for the hard work we've put into this.  It's incredibly satisfying to see people enjoy the product/service you've put together.  There's also no better source for energy than the positive vibes these people generated at our booth.
Also contributing to this positive experience were other wine industry professionals and vendors.  I had the pleasure of meeting and chatting with Gary Vaynerchuck of Wine Library TV, whose candor and genuine appreciation for his viewers is instantly evident.  The guy is a class act.  Gary's speeches and videos have been inspirational, while showing HelloVino.com to him was intimidating (after all, the guy's been doing the wine + web thing for quite some time and has serious cred).  To Gary - thanks for the supportive words, and thanks for attracting a few people to our booth.  :)
In addition, some of the other exhibitors were gracious enough to offer advice during the event, and it was a pleasure making connections with other startups and vendors such as Derrick with the Everyday Drinkers video podcast, Ken of KensWineGuide.com, and Drew with Soiree (the slick wine aerator product).
It's All Just Beginning
While the launch of HelloVino.com this past weekend allowed for a brief period of relief (after the expo, of course), I know we can't settle.  I will certainly make it a personal goal to better balance the work/life situation, but following through on new opportunities, listening to our users, and improving the site/service are all essential during this exciting (and exhausting) time.  The new features we've been working on will be published very soon, and I can't wait to share them with you.
Thanks for reading,
Rick