We need your help!
We're not asking for actual donations, we're asking for recommendations of your favorite bottles of wine.  Based on your recommendations (please post them in the comments below), Hello Vino will be donating a 6-bottle wine fridge with 6 bottles of wine for the Modesto Tweetup next week.  The prize will be raffled off, with all ticket sales being donated to the Modesto Triumph Fitness Program.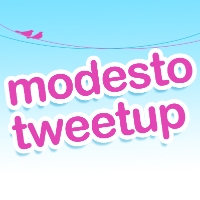 @ModestoTweetup was created to "connect people who are creating possibilities, engaging in social media, and caring for the city we all live in."  Their monthly tweetups have been growing over 100% in attendance each time, and the personal & professional connections made at the events are incredible.  If you're in Modesto, CA next Wednesday (July 29), please join us!
Please post your recommendations in the comments below.
You can also choose to tweet out your comments, or share them on Facebook by logging in below.
We'll update everybody next week with the wines that were selected, and there will be a live video stream of the tweetup if you'd like to join us online!
Three cheers for charity, community, and free wine!
The Hello Vino Team